Welcome From the Headteacher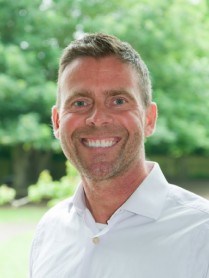 A very warm welcome to Rudyard Kipling Primary School and Nursery (RKPS), Woodingdean: thank you for dropping by!
With our very own Forest School forming part of our extensive school grounds, here at RKPS, learning is an adventure!
We are a dynamic and progressive learning community: high quality teaching and learning ensures that every one of our children is challenged to reach their full potential. Our children are wonderful: they shine!
Nurture is at the heart of everything we do - you will feel that as soon as you visit our school – here at RKPS, no one is left behind.
We are an academic school – our children learn French - and are taught to become confident mathematicians, readers and authors. An exciting and varied curriculum runs through our school with every child's individual talents being identified and encouraged, every learner given the opportunity to be the very best they can be. Our children are scientists, artists, actors, musicians, coders, athletes: RKPS learners collaborate but also discover their own individual pathways to success.
Our school has wonderful facilities including three sports pitches and both indoor and outdoor stages, complete with professional sound and lighting. Our children perform a plethora of productions with parents and carers always the audience! An effective home-school partnership is key to success and parents and carers are invited into RKPS at every opportunity: we are a community school.
We love sport at RKPS. Our young sportswomen and men are provided with myriad opportunities to compete in a variety of sports: athletics, cricket, netball, tennis, football. Our children are proud to wear the RKPS colours, to represent the school in matches and tournaments.
Our dedicated teaching team offer our children a wide selection of free clubs available to all: arts and crafts, fitness, netball, coding, Lego and football amongst many more. RKPS is a fun place to be!
At the end of Year 6, our children leave RKPS as kind, respectful and open minded individuals; confident learners who know that success lies in collaboration. You will feel our school Values when you tour the school: do make an appointment and I'll be delighted to show you all that we have to offer.
In the meantime, why not get a feel of life at RKPS and have a read of our school prospectus and enjoy our video.
I look forward to meeting you soon
To view our Prospectus please click here.
Euan Hanington - Headteacher
Kindness